Digital privacy (also commonly referred to as internet or online privacy) refers to the protection of any data you create or transmit while navigating the web.
In today's ever more connected world, maintaining privacy whilst online is essential in avoiding two major areas of cyber-crime – identity theft and identity fraud.
Digital Privacy vs Information Security
Digital privacy and Information security are closely related when it comes to your cyber safety. However, there are some differences.
While digital privacy refers to the use, handling, processing, and storage of your personal information. Information security is about protecting your data against malicious attacks or unauthorized access.
For example, the password you use for your Facebook account is a matter of information security. But the way Facebook processes and handles the information relating to your password, is an aspect of digital privacy. For example, by iTunes vouchers or through a transfer service like MoneyGram or Western Union.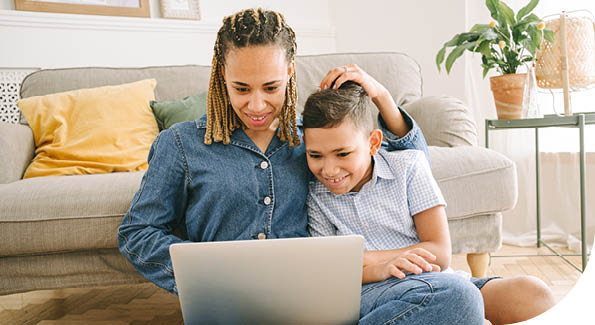 Examples of Digital Privacy
Basically, any information that exists in a digital format and is created while you are using the web or your devices is an object of your digital privacy. This includes:
All search queries and browsing history.
Websites you use and block.
Posts, articles, and similar content that you read and the length of time you spend on them.
Any personal information you type in a form when creating an account on any website or social media platform.
Anything you post on a website or social media platform.
Anything you subscribe to (From Apple music to those monthly subscription boxes).
Data received from connected IoT software devices (think fitness trackers for example).
Audio messages, voice samples, voice commands, fingerprints.
Scannable data (tracking IDs, QR codes, etc.)
It's surprisingly easy to inadvertently give away your personal information online, especially when prompted to do so by an email, on social networking sites or on company websites requesting information which they do not necessarily need to do business with you.
Ways in which your Digital Privacy can be compromised?
Your digital privacy can be compromised in many ways, but some of the most common are a result of the following:
Using unsecured Wi-Fi networks – both in the home/office and when out and about.
Via phishing – where an email prompts you to click on a link to a fake website which will collect your private or financial information.
Via vishing (short for 'voice phishing'), where fraudsters call you either on the phone or in person, to collect your private or financial information.
Using unencrypted links for sensitive communications (for example not using a VPN to connect to the office).
Not using secure websites when banking or making online payments, including those for purchases.
Not using strong passwords, not regularly changing passwords, or revealing passwords to other people.
Not using a secure email or webmail account.
Using a work email account for personal email.
Staying logged in to a website or email account when the computer / smartphone / tablet is going to be used by somebody else.
Via spyware and viruses, including those that log your keystrokes to determine your online activity.
Not storing personal or financial documents securely.
Not shredding unwanted personal or financial documents.
It's surprisingly easy to inadvertently give away your personal information online, especially when prompted to do so by an email, on social networking sites or on company websites requesting information which they do not necessarily need to do business with you.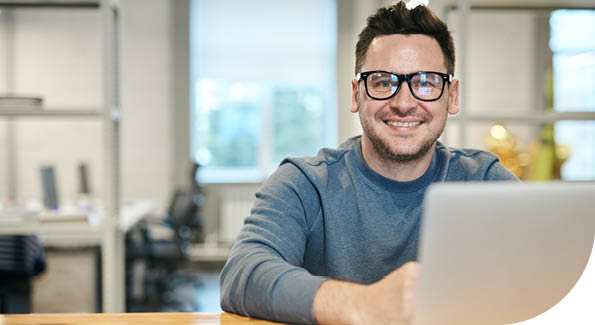 Tips to help maintain your privacy
It's nearly impossible to maintain total anonymity and still connect to the internet, but there are things you can do to limit your exposure,
Make sure your home/office Wi-Fi network is secured and use a VPN.
Ensure you always have effective and updated antivirus/antispyware software running.
Use secure websites when shopping or banking online.
Browse in incognito mode or private browsing, when doing things online so your online history won't be stored or remembered.
Lock your devices and cover items like desktop cameras.
Log out of secure websites when you have finished your transaction, as closing the window may not automatically log you out of the site.
Block online trackers with a browser extension.
Use unique, strong passwords and enable two-factor authentication, where possible to protect your accounts from hackers or thieves.
Avoid using a work email address for personal use. Instead, have a separate, private email address for non-work related things.
Review privacy policies and app permissions to ensure you know the way your personal data is collected and used.
Be cautious about who is trying to befriend you online including via email and social media platforms/dating sites.
Be wary of disclosing personal information on a work or personal web site.
Set clear guidelines for children about when and how they can reveal information.
Check your data breach status regularly.
Store personal and financial documents securely.
Shred unwanted personal or financial documents.
Be careful to whom you disclose personal information.
And finally…
Despite an increased awareness of the issue of online privacy, many people fail to implement enough security measures to stay safe. Making just a few small changes today to help protect your personal data can make a big difference to your digital privacy and safety.
Two products that can help you stay protected and secure are NetSafety Device protection and SafeCentral.
Our NetSafety Device App gives you protection, visibility, and control across all your devices, from any location and any type of connection. Keep your data and privacy guarded 24/7 from viruses, ransomware and more, using technology that will guarantee complete peace of mind.
While the SafeCentral App protects you against cybercrime and keeps your online banking and shopping transactions safe from thieves who try to steal your identity or drain your bank account. Stay protected from phishing, fraud, ransomware and more while using any website that requires personal and financial information regardless of the web browser being used.