Digital Parenting Just Got a lot Easier
With DigiFamily ensuring children surf the Internet safely.
Online Lifeguard For Your Family
DigiFamily content filtering protects kids from online dangers,
prevent screen addiction and more.
Learn more about this feature packed App

DigiFamily Parent
A friendly, easy to use app that offers 24/7 access to your child's digital world and keeps them safe and secure.

DigiFamily Child
Install the app across all of your child's devices to protect them from online risks

DigiFamily Web Portal
Customize and manage content, time and use of the digital world according to your child's age.

Digital Citizenship
DigiFamily helps you gain an understanding of your child's digital lifestyle, making it easier to start an open conversation about online behaviors.

Your Parenting Style
Define age-appropriate boundaries, monitor digital use, or just simply get alerts.

Peace of Mind
Know you child's current activity at a glance, get immediate alerts and prevent screen addiction.

24/7 Support
Unlike other apps, with DigiFamily you are not left behind – support is here when you need it.
Learn more about this feature packed App

DigiFamily Parent
Catch & block offensive content

Apps and Games
View, track and block as appropriate

Location. Location. Location.
See places your kids visit

Personal Profiles
Set up as many profiles as you need, one for each child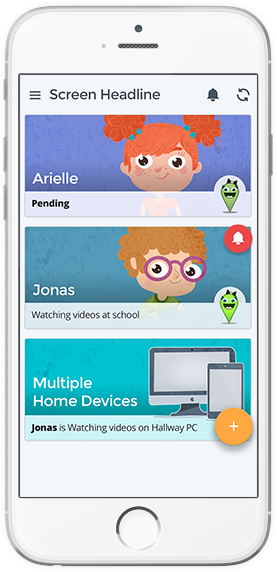 Screen Time Management
Schedule parental controls in a snap

Social Networking Alerts
Avoid online sharks

Geo-Fencing
Know when your child leaves or enters an area

Cross Devices
Provides protection at home and on the go on mobile devices
Take a closer look in more detail
Choose your native platform and get started!
Try DigiFamily 1 week for free (for DigiFamily-Packages with auto-renew subscriptions)

Want to know more?
Send us a message and we'll get back to you shortly.